New Family Member: Ms Bones
We adopted a new girl today: an elderly mastiff.. not sure what kind at the moment, but she has a blurry brindle coat & the gal at the shelter said she was "bred to death"... will take her to the vet tomorrow (if we can get her to cooperate about going outside & going to the car) or Friday or Monday...
We now have 3 rescue pooches (and one that we adopted as a puppy):
Indy is 2-1/2, we found him on the side of the road in 2010... sick with heartworms & anemic...
Emma started following the boys around last fall & she became part of the family pretty soon after...
and now we have Ms Bones...
SO we have "Indy-Emma-Bones and the Temple of Food"
My son came up with Indy-Emma-Bones and a gal from the Great Plains Mastiff Rescue suggested I set up a blog by that name... for now I'll have it as a Category... (I still don't know how you guys can see what the categories are..some day I'll sit down and figure that out & fix the sidebar...)
Here are some photos:
Tuesday's photo from my phone: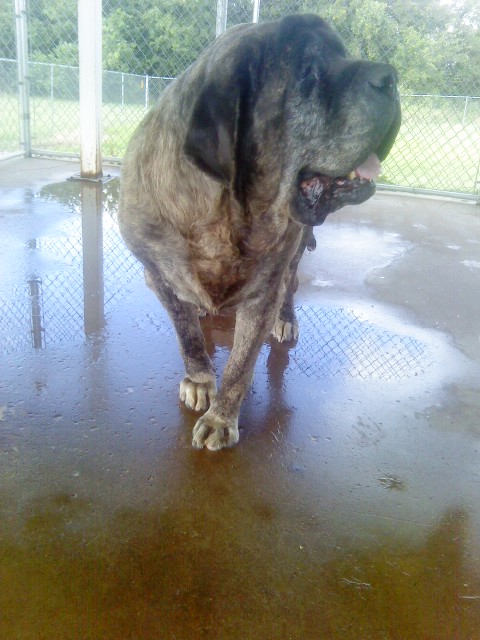 Evan took this with his phone... I was sitting next to her just patting her & he said "either get in the picture or get out of the picture"... love this pic!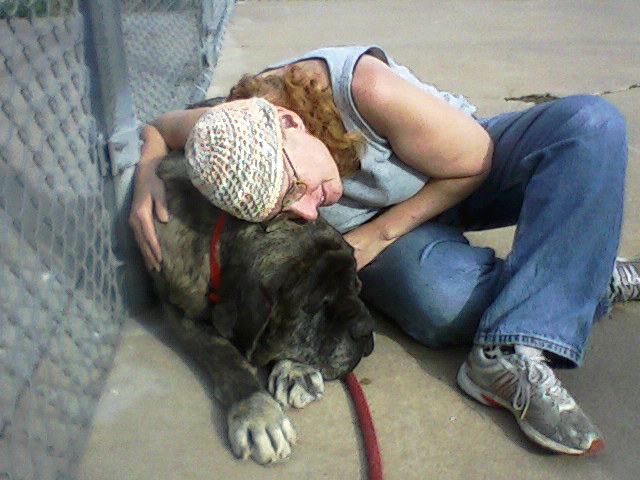 Camera Pix:
Almost in the car: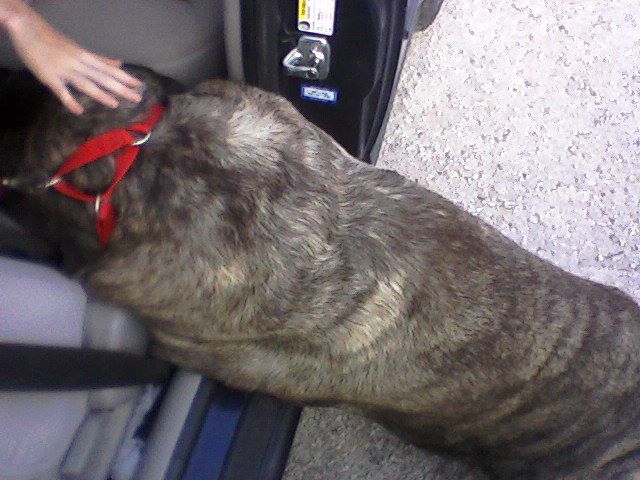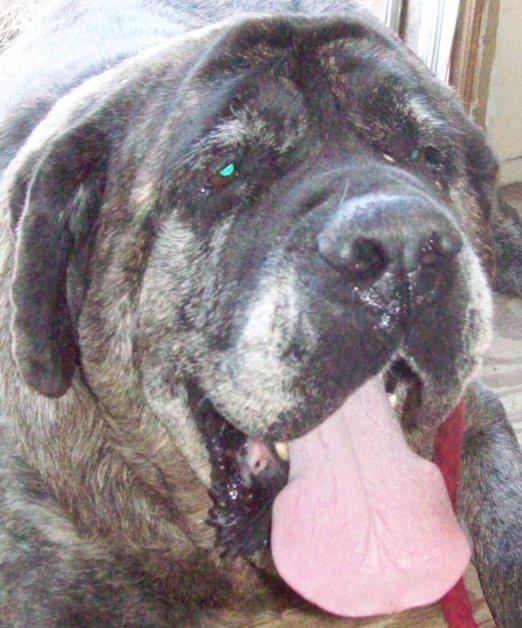 Almost in the house... Micah and Evan had to hoist her up.. hopefully she will be happier to go inside and outside more readily as time goes by and she learns to trust us.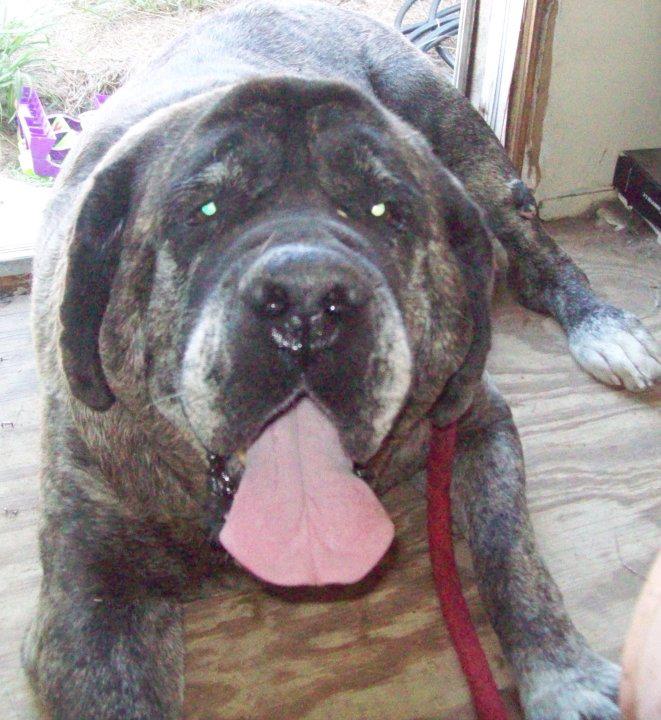 Knitting
I am on the last repeat of the Blossoms shawl and got the first part of the Summer Solstice Shawl this morning.. I'm STILL not sure which of the 3 yarns I'm going to use: need to photo the swatch & make up my mind... when I photo it, I'll go through the pros & cons of each and go from there.
I'm concerned about the 2 100% wool ones because the yarn seems to snap somewhat easily... not breathe on it & it snaps, but with just a little pressure.. the sock yarn with the nylon in it is much harder to break...
Will also be starting a Faces workshop with Martha, who did the 29 Faces & Guy Faces challenge.. I need to post some stuff!
Posted by Jessica at
08:45 PM
|
Comments (0)