New Faces
29 Faces
Catching up on posting, so this will be photo heavy. I could have done what I did a couple of days ago & did a separate entry for each face, but I decided not to this time... leave a note in comments telling me which you like better...
I don't know if I'll get 29 by the end of this month or not, but if I don't, that's cool! I'll just keep going until I do have 29, maybe more since I enjoy doing faces.. maybe this will be the summer of faces & this is just a warmup? That orI may try doing a sketchbook challenge to FILL UP a 50+ page sketchbook in a month...
I will try to get 29 by the end of the month since it's good practice.
I'm not really sure what I'm aiming for except to just Keep Doing Faces and by persisting, I may understand why. Either way, it's awesome practice & fun...
I do have moments when I'm not sure if I want to do a person I know, either from real life or a photo, or if I want to make up faces... I'm doing both, tho more are from real people.
I'm trying to play & have fun & not be so serious, although I enjoy being serious sometimes when I'm focusing on how I want to do the faces. Although I like drawing with graphite, it doesn't photograph well at all, so I'm using a Sakura Pigma point pen & experimenting with different weights of lines & hatching to get variouls light and dark values... and then there's my arsenal of colors, which I may talk about some other time!
A caveat: some of the faces came out a bit blurry, especially the bigger versions of the ink drawings... another caveat: it's late, I'm sleepy, I may do some revising on this entry.. :)

I did a bit more on the pastel face by going over it with an oil based colored pencil: Lyra Polycolor: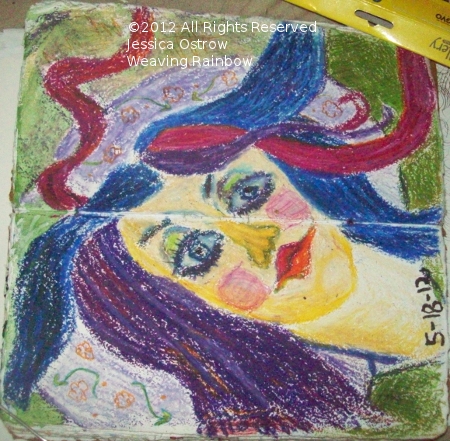 Nannie, my friend's mom, 5/20: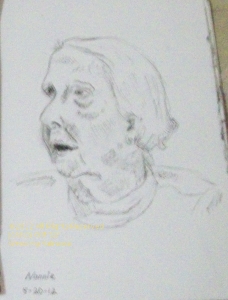 Donna Summer in ink, May 21st: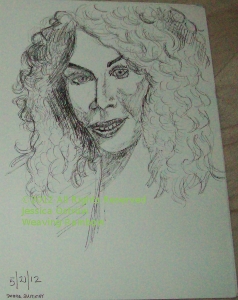 Donna Summer in watercolor pencil, May 23rd: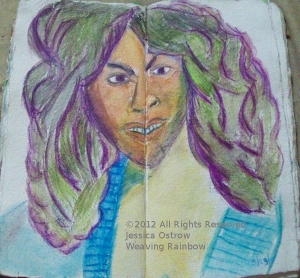 Before adding water: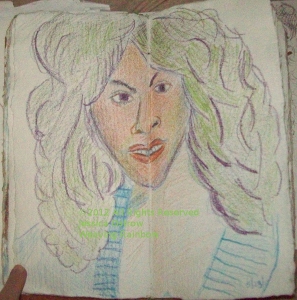 May 23rd: Jimbo! the upright bass player from Reverend Horton Heat: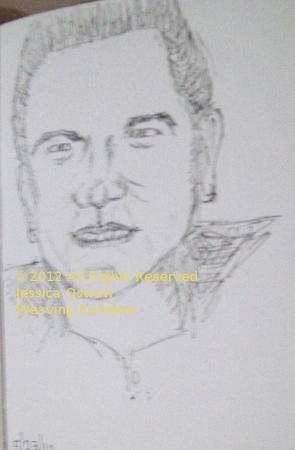 Posted by Jessica at
01:26 AM
|
Comments (0)