One more blog entry for September!
What a LONG month this has been (and it's not even a 31 day month)! The waiting to see if we could qualify for the loan to get the double wide, then watching & waiting to see what the weather would do so we could have it delivered... finally delivery was last week & then waiting to see if Gary would get a job that he applied for & also waiting to be able to buy stuff to get things moved along...
We have a big oak tree that needs to be cut down before the electric company will install... so yesterday after work, Gary picked up a chainsaw... that will also make it possible to clear some of the mini forest that is trying to grow in between the rock shed & the front door... I'll try to keep him from choppng it ALL down... leave a couple of the flower plants & a couple of the thicker growth! I'll take more pictures tomorrw...
Here's a photo of the oak & mulberry tree after the fire: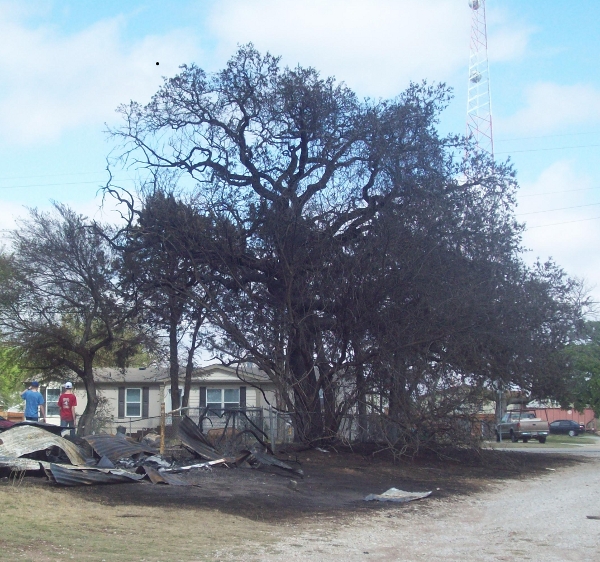 I think the Catalpa tree is going to have to come down also.. it was burned pretty badly but there is growth all around it...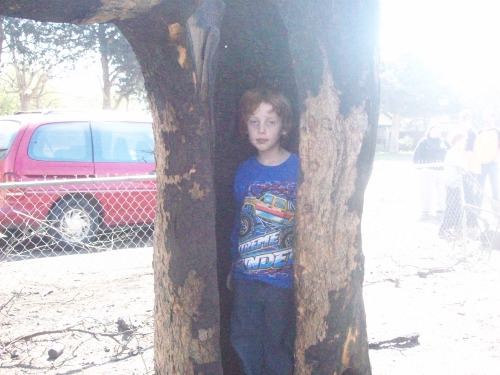 Knitting for a change
I've been working on Aestlight with one of my handpainted yarns: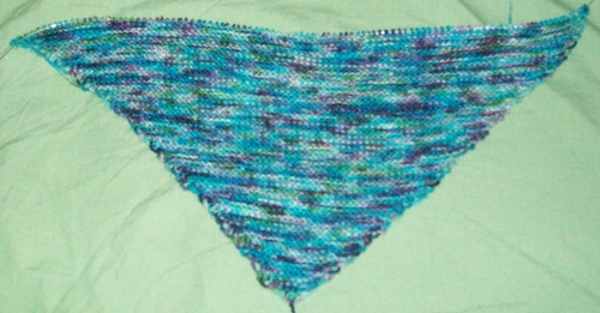 Here's what we saw the afternoon/evening after our doublewide was planted... I like to see it as a good-luck sign!
When the workers were just about done for the day, the sky opened: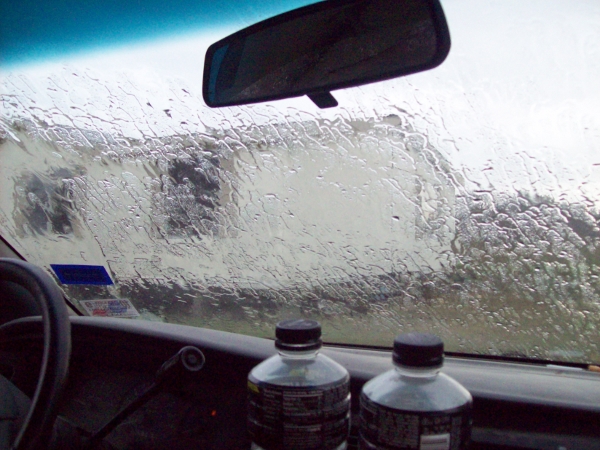 When we got back to where we were staying we saw a double rainbow...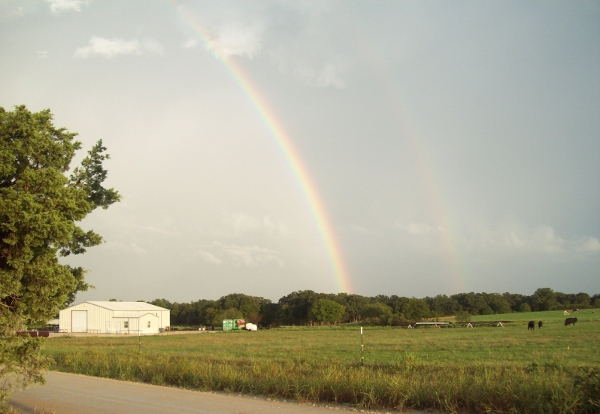 Posted by Jessica at
06:48 PM
|
Comments (0)