Magnus Drudik spinning wheel
I've decided to sell my spinning wheel built by Magnus Drudik... $5,250 or best offer over that plus shipping.
Since we lost our house in the April 2009 wildfires, in TX we have not been able to get a whole lot of help with getting our home set back up so that we can move back to our place. FEMA was unable to help because there wasn't "enough" damage in proportion to the population. Here are clips from Relay conversations that I have had back in July of 2009:
"texas did not meet the minimum level for requirement for fema assistance that the only assistance that is being provided by the state of texas is through the texas department of housing and community affairs."
I then made another call to a local county office:
me: "it's odd that texas didn't meet the minimum requirements since I thought over 90 homes were lost ga"
them: "the criteria for fema assistance differs from state to state and based on population.
In texas the amount of damaged than destroyed was not enough to meet requirements for fema individual assistance and that is why we were able to get an s b acenter for montague county unfortunately the president of the united states (Obama) makes the decision on the faster declarations and again texas did not meet the minimum criteria GA"
Our income was too low at the time to qualify for an SBA loan & I believe it may still be even with Gary working.
We've been renting a falling apart mobile home a mile away from our place & the cost of rent is making saving up for septic impossible. We put a double wide mobile home on our property in September of last year & have not been able to move in because we were out of funds and could not get septic.
Septic is the last major thing we need to move back home. We have not been able to get a loan, either, and we didn't have insurance on the house because it needed repairs. Long story about that, I'll skip it!
On top of that, our main form of transportation died about 2-1/2 weeks ago, so we'll need down payment money for something else...
Anyway, I have decided to sell my Drudik spinning wheel so that we can get the septic set up, move in to a place that's in a LOT better shape. email me if you are interested.
About the wheel: the photos show that the footman is missing on the back: years ago, I wrapped something around the wheel and footman to keep young children from spinning the wheel unsupervised. They did anyway & the footman broke. It is currently being repaired, so if you buy the wheel, you will get a new or repaired footman with the wheel.
(Part of the footman was in the house that burned. The wheel was not in the house, it was in storage elsewhere...WHEW! My Schacht wheel burned in the fire.. )
I hope to get better photos this weekend.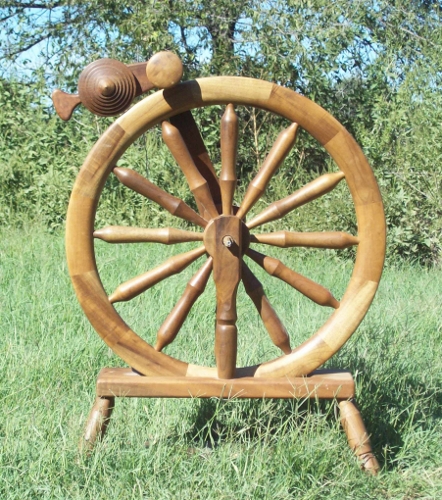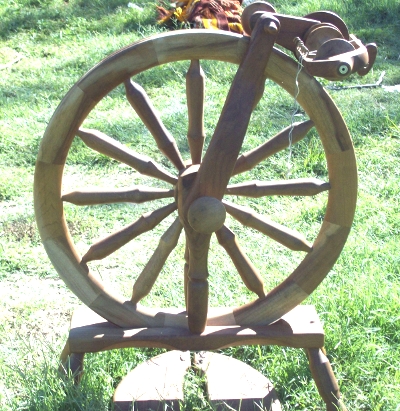 Posted by Jessica at
04:00 PM
|
Comments (0)
Where I live is not my home
Several months ago I got a little sketchbook in the mail from the sketchbook project here and never could do anything with it... the raw truth is that where I live is not my home & we can't get back to our old place (because we have not been able to afford septic) and that is not likely to be my home either. I'd love to move out of this area & live closer to one of the cities or closer to my family (moot point for now)... but even if we could get septic & someone would buy our place, it wouldn't be worth enough to make a decent down payment somewhere else.
This week has been a nightmare. Saturday Gary told me that the van would not shift up past 3rd gear or into overdrive. Which meant that getting to work wouldn't happen until it was fixed. Transmission work isn't cheap & that would be more than that piece of rust would be worth anyway. So... Monday he went ahead & drove the van to work. Didn't make it. The lack of those gears meant that the RPM was too high & caused the gasket to blow or crack or something. In other words, unfixable unless we wanted to spend $2 or 3 thousand on it with not much guarantee that it would even help since something else might be wrong and cause another breakdown & more $ poured into it...
A few days ago I decided to sell my spinning wheel, made by Magnus Drudik.. those go for a pretty penny, and would help us make a downpayment on a vehicle & pay for septic or part of it.
Been working on a special project.. will post a photo after the birthday girl has it!
Posted by Jessica at
01:58 AM
|
Comments (0)