Happy Blogiversary!! (And Happy Birthday to my sister Carol!) (from other Blog)
HAPPY BIRTHDAY TO YOU!
HAPPY BIRTHDAY TO YOU!!!!
HAPPY BIRTHDAY DEAR CAROLLLLLLLL!!
Happy Birthday To Youououououuuuuuu!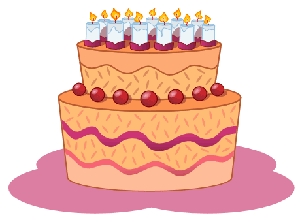 And lots more & lots of love!
I've been blogging since 2003 I think? 5 years... wow... not consistent but during that time, my blog has always been part of my life, part of my herstory...records of some of my projects & endeavors.
Made some progress on my socks this week... why does it take me so long to knit a pair of socks yet it takes some people a few days to whip up a pair? Granted I'm a slow knitter, but ya know what? I don't care how fast other people crank out socks (without a sock knitting machine)... I'll just take my time & have my fun & yada yada blah blah blah!
August is almost here... the summer is flying by. We enjoy going to the swimming pool & I've been doing a bunch of laps & it's lowering my blood pressure & overall just feels good. Hopefully once summer ends & the temperatures drop below 90, I'll get into walking a couple of times a week... anything to strengthen & make for a healthier lifestyle.
I'd like to lose weight but I don't want to go out of my way to do it. I think I have a good reason for it and that is that in the past when I've lost weight, when the thrill of watching the pounds drop wears off, I start gaining again & often gain to the point where I weigh more than when I started. I'd rather just aim for *healthier* and after last summer, when I had some bloodwork done, although my blood pressure was still on the high side, the doctor said that my blood levels were pretty good...
That's all from here for now!
Posted by Jessica at
11:20 PM
|
Comments (0)