Sockotta
Here's a closeup of the cast on section with a couple of rounds completed... the first time I did turkish cast on, I noticed that the center section looked like a slipped stitch.. not hole-y, but just a bit elongated, so when I cast on these socks, I did them by doing one side of the initial knitting through the back loop to give a bit of a twist... I don't think I like it... and have a hunch that the figure 8 cast on WILL be fine with circular needles and not as fiddly as it is with double pointed needles... we shall see... I think I'll give it a try as I really liked the way my cityline pink socks came out... and I THINK I used the figure 8 cast on for them... might have been the double knit cast on, I don't know, but I'll keep trying... (maybe not with this pair of socks)...
Speaking of, I do need a pic of the cityline pink socks, don't I? Maybe next time...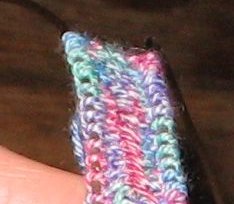 This IS Sockotta color 18...
Egg sandwich plus some extra toast
This was a couple of days ago...my son wanted me to show this off... a little charred for my taste, but he ate the whole thing!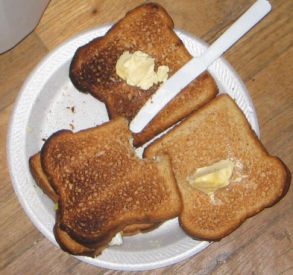 And I'm told that the consumption of food grows to humongous proportions in the teen years... with boys, that is, I don't remember eating like a monster when I was a kid...
Mz Potter came back later to pose for this one: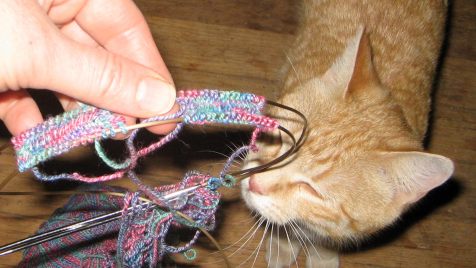 And now it's time to wash our faces: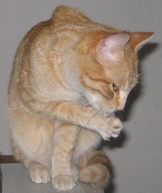 Click for full size
Posted by Jessica at
02:46 AM
|
Comments (0)