Briggs & Little
Handpainted Softspun 2 Ply and Lite N Fancy 1 Ply
100% Wool Yarns
Handpainted Softspun comes in a light worsted weight and sport weight yarn. It is Handpainted by Fleece Artist. The light worsted yarn comes in 4 ounce skeins and the lite and fancy yarn comes in 2 ounce skeins. It is a 25 micron wool and is soft enough to wear next to the skin.
If you'd like to order a bundle, they come in bundles of 8 for a good savings and a multipack of 10 containing 2 of each color.
Keep in mind that this yarn is handpainted, so there may be variations in the colors shown on the color card!
Patterns for Briggs & Little Regal and Softspun and Sport will work nicely with this yarn. For some examples, see the Briggs & Little patterns page.
NOTE: Shipping is additional and will be charged separately unless you email me first for a custom invoice! We will send you a PayPal money request with the correct amount for yarn & shipping if you email us with your order information.we can send you the correct amount for shipping if you email us. If you live outside the US, click the email link for an invoice.
If you want to pay by check or money order, please email us for payment information.
Orders will be placed on Tuesdays & they get to us at the end of the week. We can only place orders when we have enough to make minimum. Email for more details

Handpainted Softspun (by Fleece Artist)
100% wool, 2ply, 4 oz (114g)
20sts=4"(10 cm) on 4.5 mm needles
240 yds(219 m)/skein
Lite N Fancy Handpainted Softspun (by Fleece Artist)
100%wool, 1 ply, 2 oz (57g) 24 sts/m = 4″ (10cm) on 3 mm needles
240 yds (219 m)/skein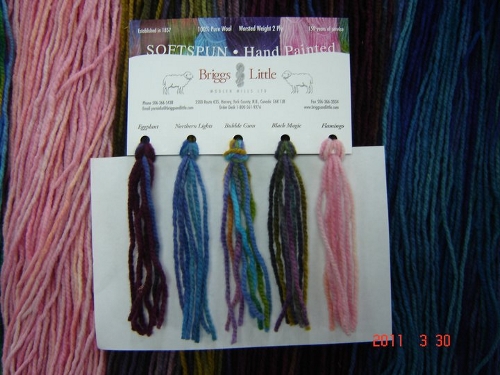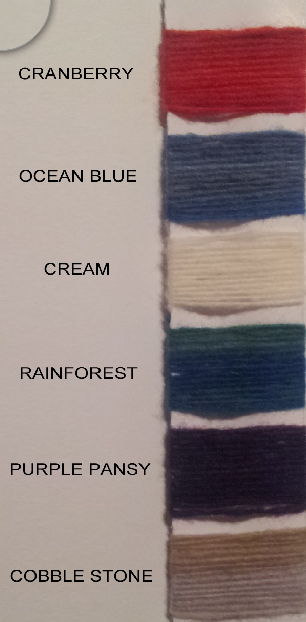 8 skeins bundle of light worsted weight (all one shade): $99.00
10 skein light worsted handpainted multipack is $119.00
8 skein bundle (all one shade) of lite n fancy is $72
10 skein Lite N Fancy multipack is $90
Lite N Fancy - NEW
100% wool, 1 ply, 2 oz (57g), 240 yds (219 m)
24 sts/m = 4"; (10cm) on 3 mm needles.
US$9.50 per 2 oz skein


Lite N Fancy Multipack of 10
This multipack includes 2 skeins each of the handpainted colors
US$90.00 per 10-skein multipack


Lite N Fancy 8 skein bundle
US$72.00 8 skein bundle


Worsted Weight Handpainted Bundles
US$99.00 per 8 skeins



Worsted Weight Handpainted Multipack of 10
US$119.00 per 10 skeins
this multipack includes 2 each of the handpainted colors